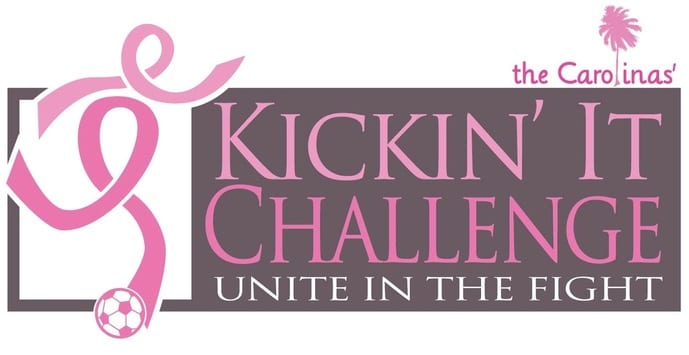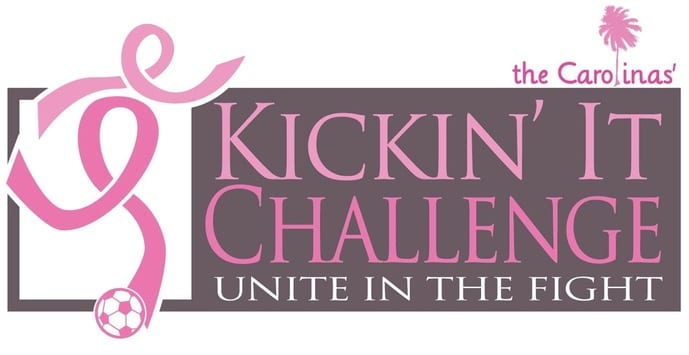 Back in May of 2014, we were a sponsor for the 1st Annual Carolinas' Kickin' It Challenge.  There were two events – a kickoff party and silent auction at the Dairy Barn in Fort Mill and a youth soccer tournament at Manchester Meadows in Rock Hill.
The Carolinas' Kickin' It Challenge club level soccer tournament on May 10 and 11 drew 50 teams from across the Southeast. The Carolinas' Kickin' It Challenge also included a sold-out-kickoff party and silent auction hosted by Matt Harris of the Matt and Ramona Show featuring Nashville-based country/rock recording artist, singer, songwriter and producer Patrick Davis.
The Kickin' It Challenge was able to raise over $60,000!  The funding will be used in the following ways:
Susan G. Komen Charlotte will use 75% of the funding to set up a York County grants program in the areas of urban outreach, rural health and capacity building. Any eligible 501c3 serving York County can apply for funding. The remaining 25% will go to national research programs selected by Komen.
Levine Cancer Institute proceeds will support the expansion of Project Pink into York County. This program offers free mammography screenings at accessible locations, including annual screening; and if recommended, a diagnostic follow-up exam and biopsy. Uninsured women 35-plus are encouraged to participate. In addition, LCI funding will support nutrition and social work programs for breast cancer patients in York County.
Find more info for next year's Kickin' It Challenge here: www.kickinitchallengecarolinas.com