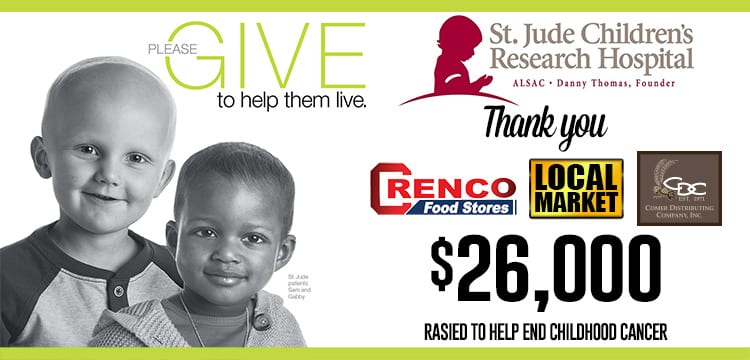 Children are our future, and every child saved or given a better life is a wonderful and beautiful thing. St. Jude Children's Research Hospital leads the way the world understands and treats childhood cancer and other life threatening diseases, and we are proud to support them in our own small way.
We have been raising money for St. Jude Children's Research Hospital since 1994, when we raised $6,550. Last year was the first year we've surpassed that original record, when we had two retailers, Crenco and Local Market, go above and beyond to help us raise $13,000!
Last year was tremendous, but 2017 was even more amazing. Both Liz Coyle from Local Market and Garrett Hammond from Crenco Food Stores took it as their personal mission to raise $10,000 each this year.
Totals Raised in 2017:
Crenco – $10,889.65
Local Market – $10,378
Times Turnaround – $764
POPs/Pantry Express – $677
The White Horse Restaurant – $284
Mission accomplished! With their amazing contributions, we were able to raise a total of $26,000 in 2017!
This was our most successful year, by far. We couldn't have done it without help from our friends. Thank you to Liz Coyle and Garrett Hammond.  Also thank you to every other retailer that helped this year – including Times Turnaround, POP's/Pantry Express, and The White Horse! It's more than a donation; it's a potentially life-saving gift.
Crenco

42%

42%

Local Market

40%

40%

Comer

6.3%

6.3%

Times Turnaround

2.9%

2.9%

POP's / Pantry Express

2.6%

2.6%

White Horse

1.0%

1.0%

Other Retailers

5.2%

5.2%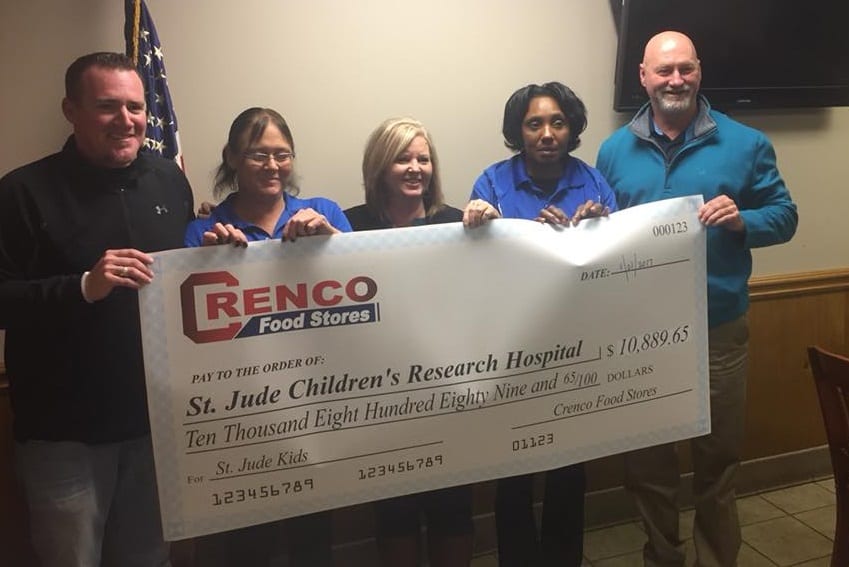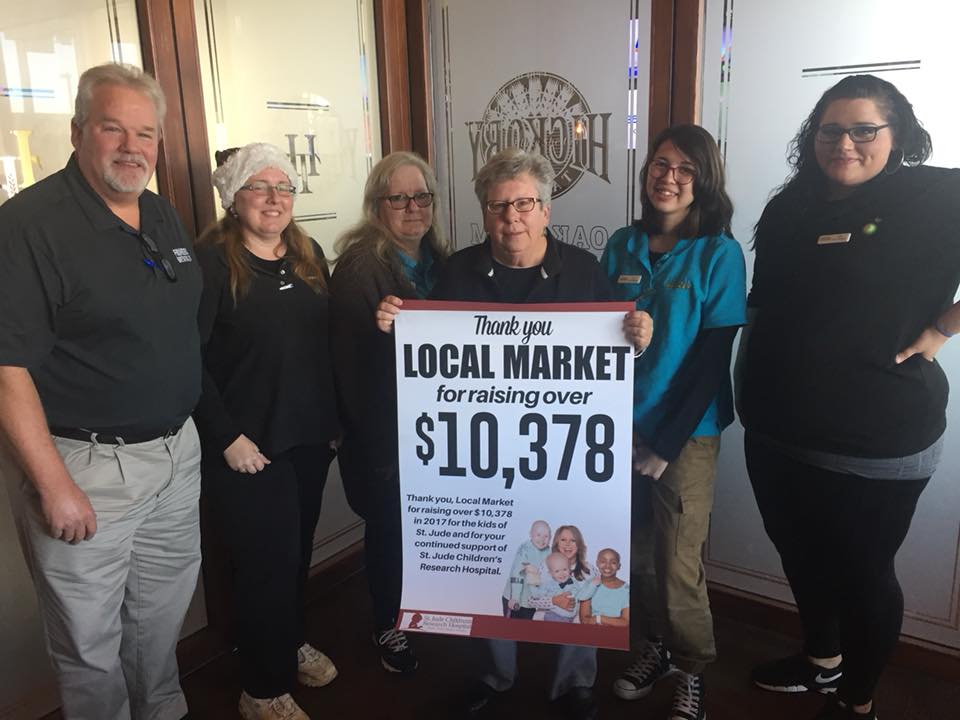 St. Jude Children's Hospital