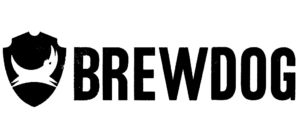 PASSION. INDEPENDENCE. BELIEVE.
Born in Scotland and now enjoyed all around the world, BrewDog is on a mission to make other people as passionate about great craft beer as they are. Their business is part-owned by the community, authentic, and completely transparent.  All of their recipes are free for the global home brewing community.  Their accounts and financial results are freely available.
BrewDog was born with the aim to revolutionize the beer industry and completely redefine beer-drinking culture. They're determined to make a stand for independence, a stand for quality and stand for craft.
BrewDog bleeds craft beer.  If they don't love it, they don't do it.  Ever.
Comer Distributing is extremely proud to bring BrewDog into our family of beers.  We look forward helping BrewDog with their mission to make everyone as passionate about craft beer as we are!  BrewDog is now available in our area!  Find out more at BrewDog.com