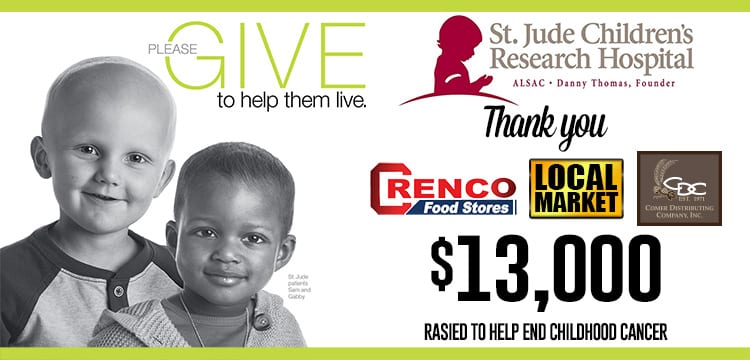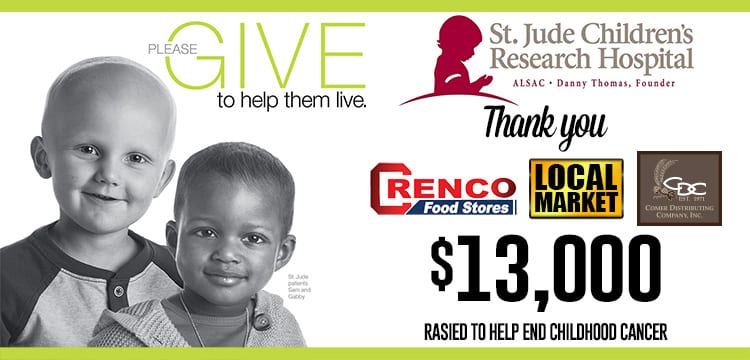 Since 1994, Comer Distributing has been raising funds for St. Jude Children's Hospital.  We've never been able to surpass 1994's $6550 donation – until now.
In 2016, we helped raise $13,000 for the St. Jude's Children Hospital! We hope that every year we can continue to raise more for this great cause. St. Jude's holds a special place in our hearts, and we are happy to help in their mission to find cures and save children.
Without the support of our loyal customers this would not be possible. We'd like to thank Liz Coyle at Local Market, Garrett Hammond at Crenco, and Walter Herring at Times Turnaround for raising the most funds this year. Liz has her own goal of raising $10,000 in 2017!
Local Market

48.49%

48.49%

Crenco

25.95%

25.95%

Comer Distributing

16.75%

16.75%

Other Retailers

8.82%

8.82%


St. Jude Children's Hospital