Winter ales and lagers are typically brewed stronger and are usually richer and fuller of body.  These beers are normally enjoyed on cold, clear winter nights beside a toasty fire.   Below are just some of the brews we'll be distributing this winter — just in time for the holidays.  For all of the seasonal beers we distribute, see our full product list at
products.comerdistributing.com
.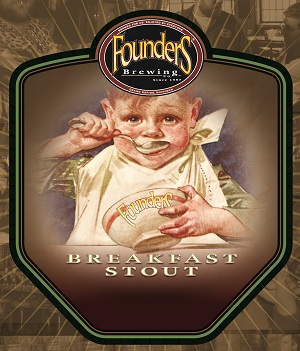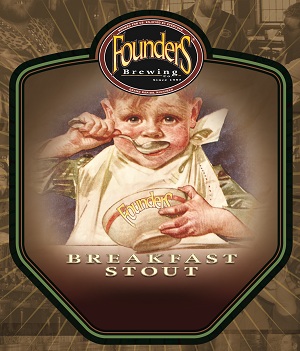 The coffee lover's consummate beer. Brewed with an abundance of flaked oats, bitter and imported chocolates, and Sumatra and Kona coffee, this stout has an intense fresh-roasted java nose topped with a frothy, cinnamon-colored head that goes forever.
ABV: 8.3%     FIND IT!
IBUs: 60

Pleasantly hoppy, Snow Day carries the subtle chocolate and caramel flavors of a new brewing malt known as Midnight Wheat. The Styrian Golding, Centennial and Cascade hops bring the backbone of hoppy bitterness to complement the roasty undertones. This beer is the deep garnet of a roasted walnut and presents a creamy tan head, floating artfully atop. Snow Day is bold and hoppy, drinkable and strong.  
ABV: 6.5%   IBUs: 55  FIND IT!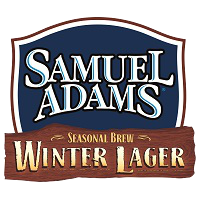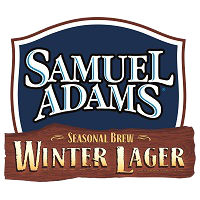 The first thing one notices about a Samuel Adams® Winter Lager is the deep ruby color. Then comes the magical aroma which promises something special on the tongue. The cinnamon, ginger, and hint of citrus from the orange peel blend with the roasty sweetness of the malts to deliver a warming, spicy flavor. Winter Lager is rich and full bodied, robust and warming, a wonderful way to enjoy the cold evenings that come with the season.  ABV: 5.6%  IBUs: 22  FIND IT!
Early in the Blue Moon Brewery's history, their brewmasters wanted to create a beer that would do the trick on a snowy winter day.  Today, they craft their winter wonder with roasted malts and dark Belgian candi sugar for rich caramel and toffee notes.   Appearance is a chestnut brown-colored ale with brilliant clarity and a rich, white head. FIND IT!
ABV: 5.6%         IBUs: 16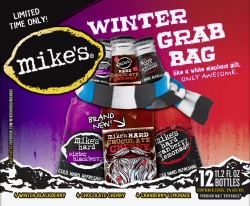 Available for a limited time only in the Winter Grab Bag 12 Pack, Mike's Hard Chololate Cherry balances the sweet flavors of smooth chocolate with fresh cherry for a beverage that tastes unlike anything around.  The Winter Grab Bag also comes with Mike's Cranberry Lemonade and Winter Blackberry. FIND IT!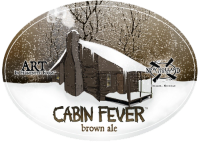 Robust in character yet smooth in delivery, Cabin Fever is a roasty brown ale and a hearty, comforting companion for long, mind-bending winters. Its rye, roast and raisin notes play off a subtle caramel sweetness and culminate in a dry finish. Excellent with roasts, stews, caramelized onions and snowfall. ABV: 6.0%   FIND IT!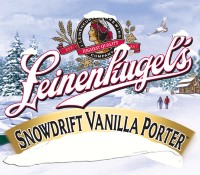 Celebrate shorter days with a fuller body. Leinenkugel's® Snowdrift Vanilla Porter™ is brewed with a select blend of seven malts revealing layers of caramel, chocolate and coffee notes. Aged on real vanilla, this brown and ruby-hued brew imparts a slightly spicy aroma from its creamy body that's ideal for the season.  FIND IT!
Beer descriptions and logos courtesy of foundersbrewing.com, newbelgium.com, samueladams.com, bluemoonbrewingcompany.com, mikeshard.com, and newhollandbrew.com.