Located in Charleston, South Carolina, Holy City Brewing is a new microbrewery that quickly became a local favorite since their start in 2011.  Joel Carl, Sean Nemitz, Mac Minaudo, and Chris Brown are the quartet that started the brewery soon after South Carolina allowed higher alcohol beers in the market.   At the time, the Charleston craft beer culture was really starting to develop.  We are proud to spread the Holy City fever into our market.  Whether you're in Columbia or Rock Hill, ask for a Holy City Pluff Mud Porter!
GOLD MEDAL WINNER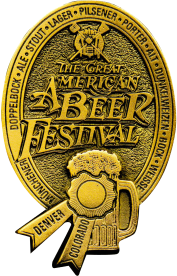 Great American Beer Festival 2012
Pluff Mud Porter – Brown Porter
Pluff Mud Porter
Pluff mud [plŭff-mŭd], noun: A mixture of dirt and water indigenous to the marshes of the South Carolina Lowcountry, with a distinct odor that's endearing to locals, but off-putting to tourists and redcoats.
Holy City's second flagship beer was an effort to bring the American Porter style to the Charleston market proper, while also making a beer that stays appealing as the mercury rises. It presents (and smells) like a classic porter, with subtle chocolate notes and a silky finish, but the medium body and tame ABV keep it refreshing at all times. Enjoy this throughout the year, in or out of the marsh.
Pluff Mud makes its way into bourbon barrels roughly once a year. Keep your eyes (and nostrils) peeled.
IBUs: 21
Notable hops: Northern Brewer
Notable malts: Pale, Crystal 20, Crystal 60, Munich II, Carafa II
Release type: Year-round
Description and background image courtesy of Holy City Brewing