We are very proud and excited to introduce the SweetWater beers to our area! Located in Atlanta, the SweetWater Brewery makes some legendary beers that are taking over the southeast.   We were supposed to acquire the brand last year, but the exploding demand was a concern.  Understandably, SweetWater Brewery didn't want to launch into a new area if they couldn't meet the demand for their beers.  So we waited.  After some expansion – SweetWater is ready and the wait is over!  On Thursday, November 15th, SweetWater's 420 Extra Pale Ale will be going on tap in select bars and restaurants and bottles of 420, SweetWater Blue, IPA, and Tackle Box variety will be available in select stores.  We will be distributing SweetWater in our main territory – York, Chester,  and Lancaster counties. These are the beers you've been training for!
SweetWater Brewing Company is an Atlanta-based craft brewery specializing in aggressive West Coast style beers. SweetWater's brews are unpasteurized and designed to be consumed fresh so distribution is limited to the Southeast. The award-winning lineup of year-round brews includes SweetWater 420, IPA, Sch'Wheat, SweetWater Blue and Georgia Brown. SweetWater also features a Catch and Release series of beers available on a limited basis throughout the year, and an experimental, one-time-only Dank Tank series. For more information about SweetWater Brewing Company, please visit www.sweetwaterbrew.com.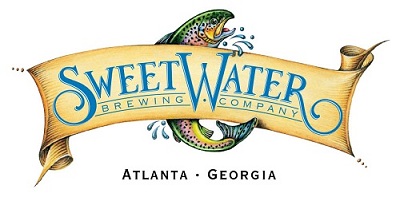 This mammouth India Pale Ale is loaded with intense hop character and subjected to an extensive dry-hopping process.  SweetWater's IPA is unfiltered and as always, not pasteurized, leaving all the natural flavors intact.
The Beer You've Been Training For.

SweetWater 420 Extra Pale Ale, their most popular brew, is a tasty West Coast Style Pale Ale with a stimulating hop character and a crisp finish. 1st brewed on April 20th 1997. 5.4% ABV

Always the funky favorite at any outdoor beer festival, SweetWater Blue is a unique light-bodied ale with a hint of fresh blueberries. It begins with an appealing blueberry aroma and finishes as a surprisingly thirst-quenching ale.  4.9% ABV
 All beer descriptions and logos copyright SweetWater Brewing Company